Welcome to Adventure Golf & Raceway, Denver's premier miniature golf and go-karts facility, located in Westminster, Colorado.
Experience three of America's most incredible 18-hole miniature golf courses:
The Lost Continent, Adventure Cove and Buccaneer Bay. In total, 54 beautifully landscaped holes of fun and daring excitement to test your mini golfing skills. Adventure Golf and Raceway is owned and operated by the Hyland Hills Park and Recreation District, a Colorado special district. The revenues from Adventure Golf and Raceway help fund community centers, community pools, after school/preschool programs and other services within our Hyland Hills community.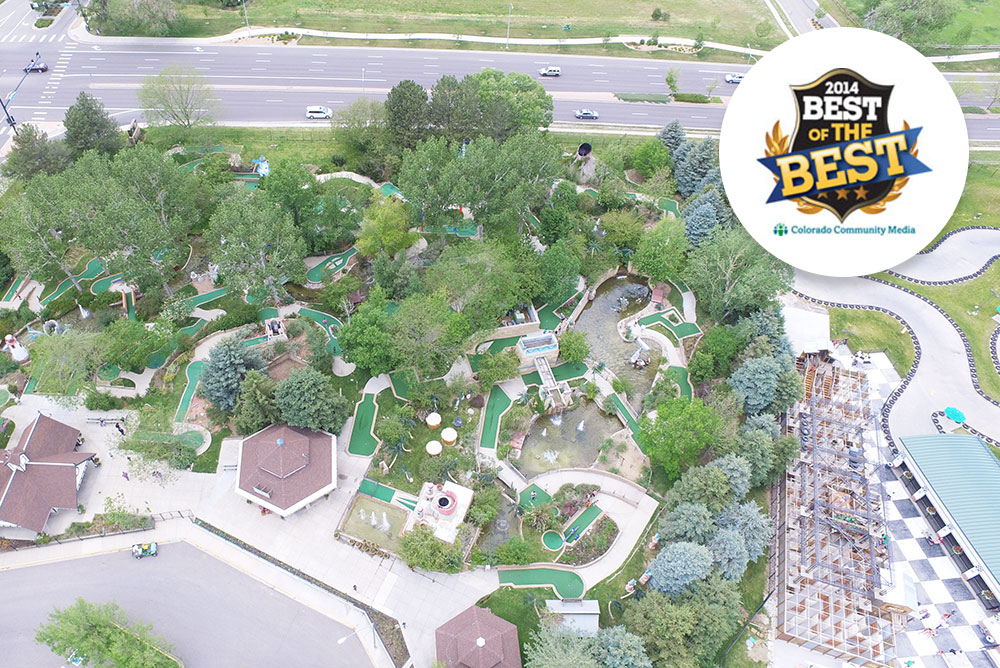 Mini Golf
Get ready for eye-popping water and fire effects – including an erupting volcano – that will have adventurers of all ages screaming with delight. Navigate Buccaneer Bay, tiptoe through spooky Adventure Cove, explore The Lost Continent and experience mini-golf to the max! New in 2014, Woody, the bigger than life talking tree!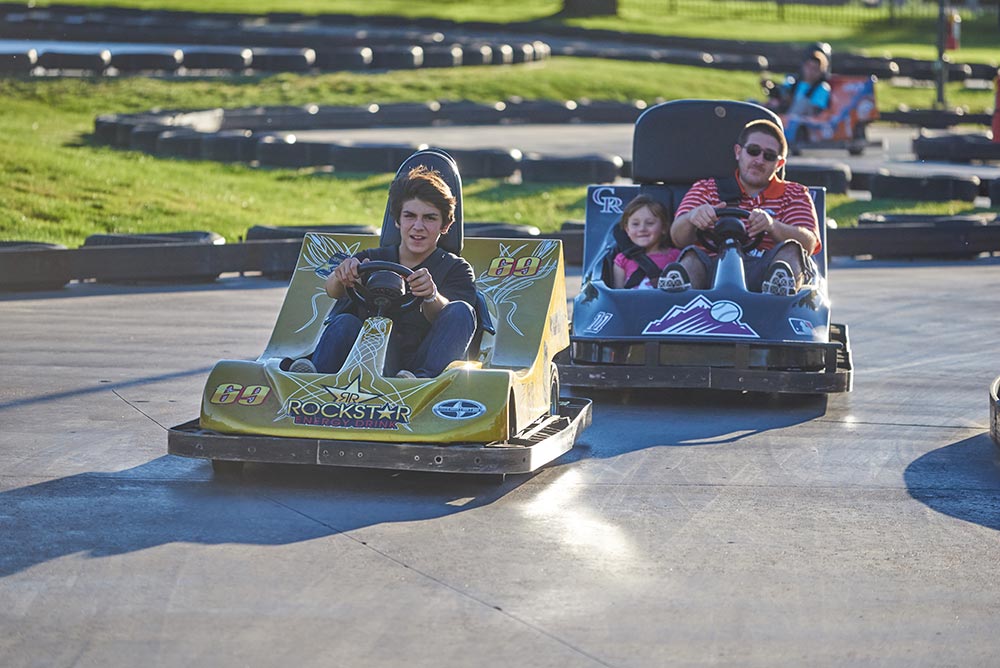 Go Karts
Then, get behind the wheel of real NASCAR-themed electric go-karts and fasten your seatbelts. These battery-operated monsters are good to the environment, but pack an incredible punch and accelerating power. Single and double seat karts assure everyone enjoys full-throttle fun!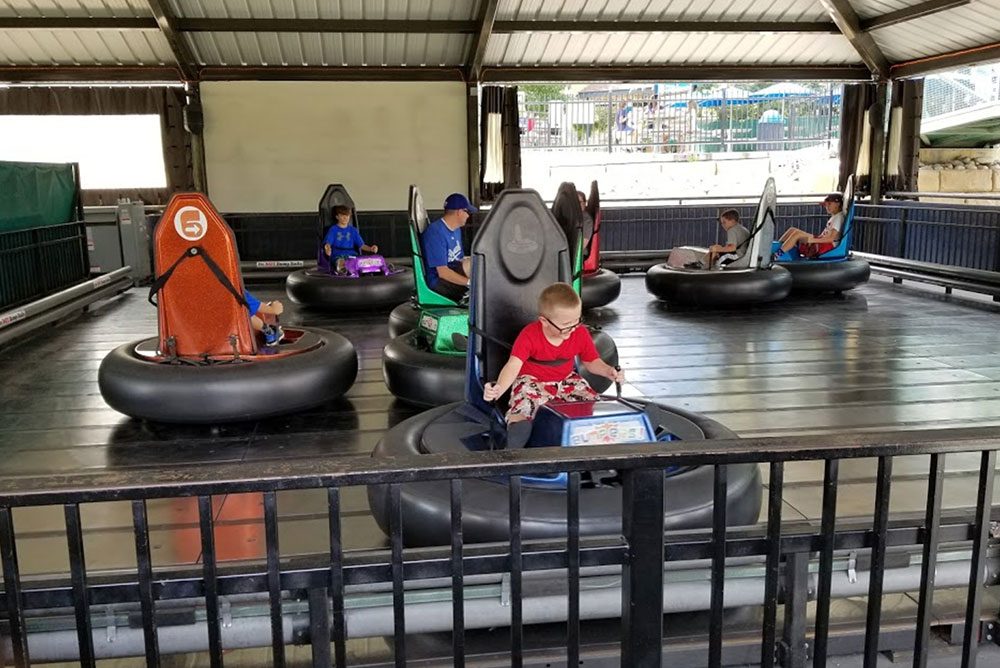 Bumper Cars
Our newest addition to the AGAR family! Come experience the mind-spinning action and crazy, but safe, contact in these surprisingly nimble electric bumper cars. Plus, futuristic joystick steering adds to the excitement!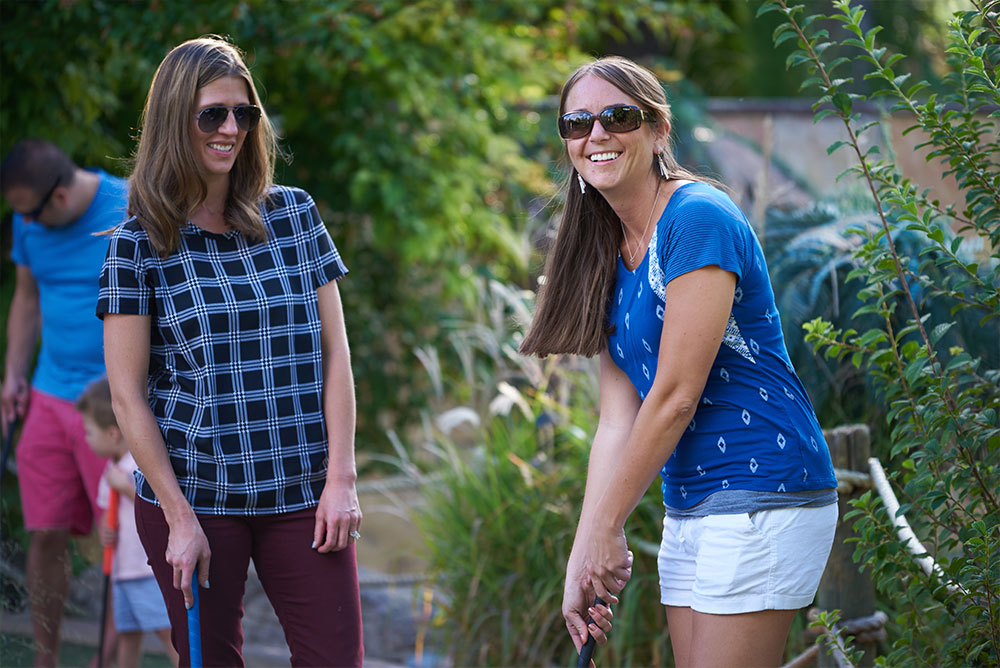 Fun Facts!
In 1989, the original 36 holes, Adventure Cove & Buccaneer Bay, were designed and built by Hyland Hills with assistance from Castle Golf of Arizona.
In 1993, Adventure Golf expanded, creating an additional 18-hole course called the Lost Continent. Hyland Hills collaborated with R & R Creative Amusement Designs of California to make the construction of this design possible.
Our facility includes the following: 54 holes over 4 acres of land; 13,500 square feet of carpet; 175,000 gallons of water; 662 light fixtures; 230 trees, 23 different varieties; 1,150 shrubs; 1,400 flowers in multiple varieties; 6,000 spring bulbs.
Colorado Excellence in Landscaping Award five years running.
Since 1989, over 2.5 million guests have played at Adventure Golf!
Adventure Golf is a facility of the Hyland Hills Park & Recreation District.  Please visit our other amazing facilities: